« I play Guitar » : Concert solo influencé par la musique du Nord de l'Inde, du Moyen-Orient, le Jazz d'improvisation, l'expérimentale Contemporaine. Création originale et interprétation par Franck Dadure.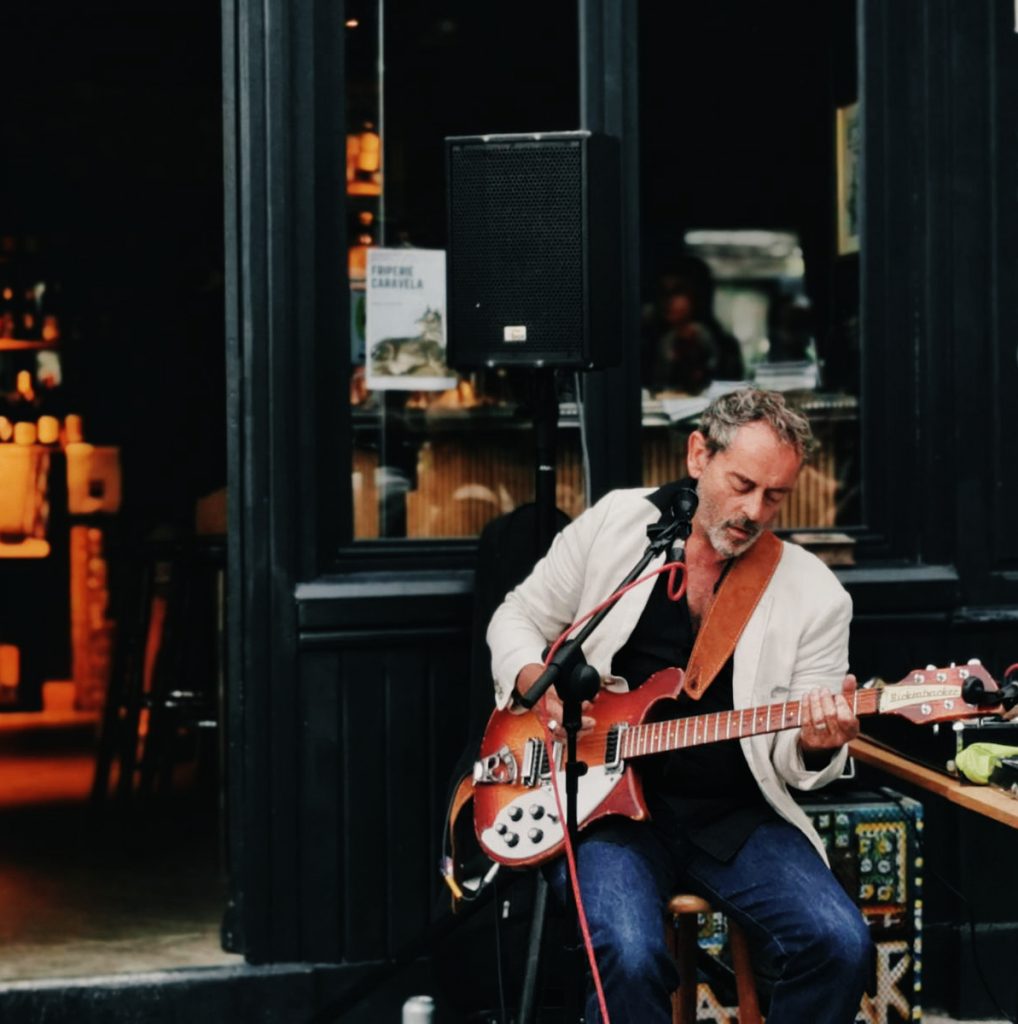 communiqué de presse:
Architecte des ondes sonores, Franck (France Musique/Radio France , labels Signature/Pschent/ Wagram /Emi...) invente en direct des édifices électro-acoustiques éphémères. Une performance live imprévisible, un spectre sonore irradiant en perpétuel renouvellement: Guitares électriques spatiales, Clarinette Turque électrifiée, archets, métaux résonnants, et dispositifs phoniques faits maison. Un espace-temps hypnotique en territoire de science-fiction.
« I Play Guitar » est nourri de multiples influences, de la musique Hindoustani au rock New Yorkais en passant par la musique concrete, le son BruT, le collage sonore, l'expérimentation, la science-fiction, l'art abstrait. La seule étiquette acceptable serait l'absence d'étiquettes, hormis, peut-être, celle qui s'est détachée et qui vole au gré des Rêves surréalistes.
Bio express – Compositeur éclectique et multi-instrumentiste Franck Dadure est à l'origine de nombreux projets de concerts et discographiques, notamment 2 albums (« Mélodies Lunatiques » et « Tako Mitsu ») avec le label Signature des Éditions de Radio France, enregistrés dans les studios de la Maison de la Radio. Ses réalisations et compositions comprennent des habillages pour des émissions Radio et TV, des titres pour des compilations internationales renommées, des chansons, des pièces instrumentales électro acoustiques…et de nombreuses formations de concert qui l'emmènent régulièrement autour du Globe (China/Canada/Romania/Indian Ocean/Swiss/Europe)
(quelques pièces live à écouter / pieces to listen to)
Solo concert influenced by music from North India, the Middle East, improvisational Jazz, experimental electronics, Contemporary Music. Original creation and interpretation by Franck Dadure (France Musique/Radio France label Signature/Pschent/ Wagram /Emi…) Press release:Architect of sound waves, Franck invents ephemeral electro-acoustic buildings live. An unpredictable live performance, an irradiating sound spectrum in perpetual renewal: Spatial electric guitars, electrified Turkish clarinet, bows, resonant metals, and homemade phonic devices. A hypnotic space-time in science fiction territory.Electric guitar / Electrified Turkish clarinet / electronics / sound objects / sound design.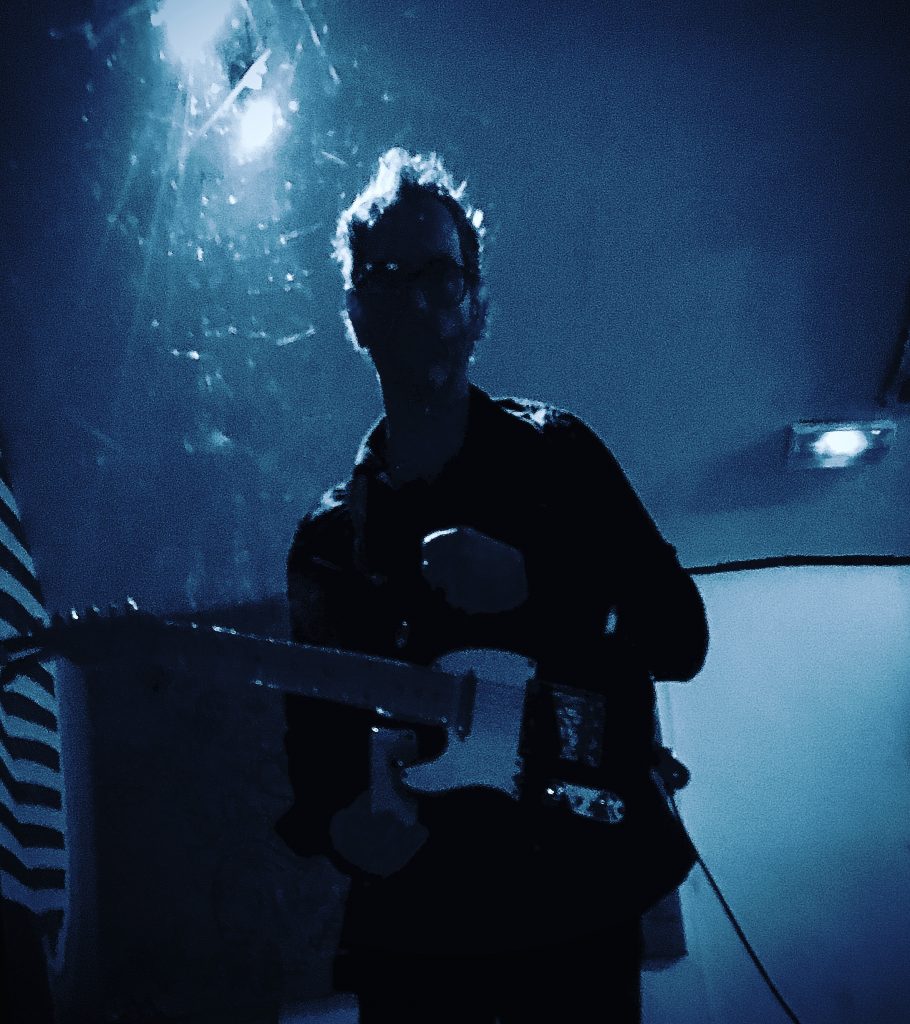 « I play Guitar « : Concert solo or with band: electric guitar performance influenced by music from North India, improvisational Jazz, contemporary music. Original creation and interpretation by Franck Dadure.
UK
Architect of sound waves, Franck invents ephemeral electro-acoustic buildings live. An unpredictable live performance, an irradiating sound spectrum in perpetual renewal: Spatial electric guitars, bows, resonant metals, and homemade phonic devices. A hypnotic space-time in science fiction territory. Electric guitar / electronics / sound objects / sound design
Sound description: improvised passenger, underground soundtrack, hairy cosmonaut with Salvador Delay electric guitar, distorted Voodoo Sanza, night train between London & Tokyo, industrial electro-acoustic poetry, Avant-garde-à-toi, sonic hazardous experimentations, trip-Hopper paint, Ambient cup of tea with attic citizens, warm atmosphere, large recordfields soundscapes, unsafe Jeronimus Bosh Analog machines, Jack Vance effects pedals, 220 volts bass lines (we see your skeleton, it's a masterpiece of Art)